Learn CCNA Training in Abu Dhabi from the CISCO certified trainers. We offer the most practical-oriented Courses for CCNA, CCNP, ENCORE, and ENARSI training courses with certification assistance, and advanced lab facilities in Abu Dhabi and UAE. Join our CCNA Course at Sanisoft to become an engineer for networking in Top MNC. Sanisoft offers CCNA Training in Dubai at Abu Dhabi, Sharjah, Ajman, Umm Al Quwain, Ras Al Khaimah, Fujairah, and UAE regions with unique Course Content and Backup Courses. Take a month with us, and you will become proficient in the CCNA concepts.
Have Doubts? Ask Our Experts
Best CCNA Training in Abu Dhabi
CCNA is a certificate course offered by Cisco, an International technology syndicate with an American base with its head office in California. Although it is an element of five different levels in professional certifications offered through Cisco, CCNA enjoys unprecedented popularity with tech enthusiasts. So is why CCNA classes are highly sought-after in cities such as Abu Dhabi.
Stop thinking about it and look at CCNA training in Abu Dhabi and put an addition to your hat. However, being cautious when choosing the right institute is recommended. All in all, there must be value for each dollar you pay for the training. So is because the Best CCNA training in Abu Dhabi is offered by only a few chosen institutes, of which Sanisoft Information Technologies stand out.
Want to Become a Cisco Certified Network Administrator
Why Sanisoft Is the Training Institute In For CCNA in Abu Dhabi?
What is CCNA and Used for?
CCNA refers to an information technology certification issued by Cisco Systems. CCNA certificate is considered to be an associate Cisco Career certification. The Cisco exam has changed numerous times to accommodate shifting IT technology.
The CCNA is an entry-level networking certification that can prepare you for networking positions in IT such as network expert, network administrator, and network engineer.
Answer 3 Simple quiz
Get 10% Discount on All Courses. Limited Offer Only. T&C Apply
Syllabus of CCNA Course in Abu Dhabi
Fundamental Computer Knowledge is enough
Who Should Learn this Course 
The CCNA Exam (200-301) an exam lasting 150 minutes that is associated in CCNA certification. CCNA test can be completed within Sanisoft Information Technologies. We are an authorized Partner with Pearson VUE Test Centre in Abu Dhabi. In this class, we'll teach the fundamentals of network such as network access, IP connectivity Security fundamentals, IP services and automation and the ability to program.
A working professional who was interested in a career in Cisco Networking Domain.
Students who want to learn the highly coveted New Cisco CCNA Certification course.
Available Batch Schedule for CCNA Training in Abu Dhabi
Sanisoft Information Technologies offers flexible timings for all our students. Here are the CCNA classes in Abu Dhabi, The schedule for our branches. If the schedule does not match you, please let us know. We'll try to find suitable times with your flexibility.
🗓️ Can't Find Perfect Batch For You?
If you want to provide the most modern technology to your highly valued employees, we're here to assist you.
Trainer Profile of CCNA Training in Abu Dhabi
Our trainers offer complete freedom to students to study the subject matter and learn from actual examples. In addition, our trainers assist candidates with their projects and prepare them for interviews and responses. Candidates are welcome to have any questions anytime.
CCNA Certifications & Exams
Significant Global Companies around the world endorse Sanisoft Information Technologies Certification. After completion, we offer practical and theoretical sessions to new graduates and corporate trainees.
Our certification with Sanisoft Technologies is accredited worldwide. It enhances the worth of your resume. You can get top job opportunities by obtaining this certification from the most reputable MNCs across the globe. The certificate is issued only upon completing our courses and practical projects.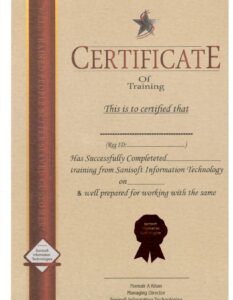 Certifications

CCNA

Cisco Certified DevNet Associate

Cisco Certified DevNet Professional, Cisco Certified DevNet Expert, Cisco Certified DevNet Specialist

Cisco Certified DevNet Expert

Cisco Certified DevNet Professional, Cisco Certified DevNet Specialist

Cisco Certified DevNet Professional, Cisco Certified DevNet Specialist

Cisco Certified DevNet Professional, Cisco Certified DevNet Specialist

CCNA Certified SPECIALIST

CCNA Certified SPECIALIST

Exam Code & Certification

Developing Applications and Automating Workflows using Cisco Platforms (DEVASC) Exam 200-901 DEVASC

Developing Applications Using Cisco Core Platforms and APIs (DEVCOR) Exam 350-901 DEVCOR

Cisco Certified DevNet Expert v1.0 lab exam Exam Lab Exam

Implementing DevOps Solutions and Practices using Cisco Platforms (DEVOPS) Exam 300-910 DEVOPS

Developing Solutions using Cisco IoT and Edge Platforms (DEVIOT) Exam 300-915 DEVIOT

Developing Applications for Cisco Webex and Webex Devices (DEVWBX) Exam 300-920 DEVWBX
Key Features of CCNA Course in Abu Dhabi
If you join with more than three people in your training, we will give special discount.
CCNA Institute Infrastructure and Lab Setup in Abu Dhabi
Industry Level Lab (Servers, Routers, etc.)
Facility with Computers Each Students
Clean Training Rooms with Writing Pad & Chairs
Free Wifi
Free Notebook & Pens,
LED TV & Projectors
Drinking Water & Relax Room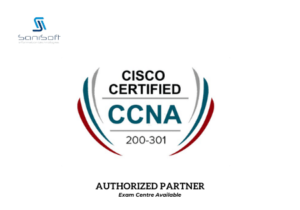 Jazmine D'souza
I had a really great experience preparing for the certifications I was pursuing. The environment is very supportive and welcoming. The training had me working on devices, implementing solutions to accomplish the required objectives. The relevant theory was thoroughly explained. The preparation provided for the exam was more than sufficient as well. Got helpful advice for the road ahead here as well. Ashfaq Motiwala
I Enrolled for CCNA 200-301 and Azure Solutions Architect Course and the trainer help me clear my concept. I happen to do all labs on Real Cisco Equipment, I did not need to spend any money on Azure Subscription. Sanisoft has Certified and professional trainers that can help you achieve your exams with flying colors . Highly recommended for those who would like to start there Career in IT. Karim Abbas
"I've never completed a course like this before and I cannot express how great it was and the overall content of the material. I would definitely recommend this to my friends. I will be looking into taking more of these classes through in the near future. Thank you so much!
[trustindex no-registration=google]
Looking for Enhance your Skill? Enroll Now for Triple Course Offer! 
Frequently Asking Questions
CCNA Course Details Overview in Abu Dhabi
| Course | CCNA |
| --- | --- |
| | CISCO Certified Network Associate |
| | |
| | |
| | |
| | CCNA Routing and Switching, CCNA Data Centre, CCNA Industrial, CCNA Security |
| | |
| | 3000 AED to 5000 AED Per Month |
| | Network and Support Technician, Network Administrator, Network Engineer, System Engineer, Field Engineer, Network Support Executive, Network Designer, Network Planner, Network Implementer, Network Optimizer |