Microsoft Certified Solutions Associate
Learn MCSA Training in Dubai from the Microsoft certified trainers. We offer the most practical-oriented Course MCSA training courses with certification assistance, and advanced lab facilities in Dubai and UAE. Join our MCSA Course at Sanisoft to become an associate for Microsoft server specialist in Top MNC. Sanisoft offers MCSA Training in Dubai at Abu Dhabi, Sharjah, Ajman, Umm Al Quwain, Ras Al Khaimah, Fujairah, and UAE regions with unique Course Content and Backup Courses. Take a month with us, and you will become proficient in the Microsoft server specialist concepts.
Have Doubts? Ask Our Experts
Best MCSA Training in Dubai
Microsoft Certified Solutions Associate (MCSA) is a basic credential that validates and establishes knowledge about Microsoft technologies. MCSA is a prerequisite to higher certifications to gain better proficiency in a topic. The MCSA certification covers three areas:
Configuring and installing Windows Server 2016

Administering Windows Server 2016

Implementing a Microsoft Data Warehouse
The MSCA course was specifically designed for those who want to become Microsoft Systems professionals. This course will prepare you to become a Microsoft Certified Systems Engineer (MCSE), a highly sought-after credential. The MCSA certification and course will make you more valuable in your job as an IT technician, system administrator or technical support specialist.
These certifications cover Servers, Cloud Technology and Web Applications, Windows Software, Machine Learning, Data Engineering, etc.
MCSA certification covers a wide range of subjects. There are many specializations. You can choose an area/domain that interests you.
Want to Become a Microsoft Server Specialist
Why Sanisoft Is the Training Institute In For MCSA in Dubai?
What is MCSA and Used for?
MCSA stands for Microsoft Certified Solutions Associate. It is an IT Certification program. It is an entry-level certification program. It is technically an Associate Level training program.
It acts as a stepping stone to other (higher) IT certifications. This program is an IT training program that the vendor has issued. Microsoft created and developed the program.
This program is vendor-issued, and the course content revolves around products owned by the vendor. Microsoft is the vendor in this instance. The entire program is centred around MS products, services, and other IT-related fields.
Answer 3 Simple quiz
Get 10% Discount on All Courses. Limited Offer Only. T&C Apply
Syllabus of MCSA Course in Dubai
INSTALLATION OF WINDOWS OPERATING SYSTEM
Installing Windows Server 2019, Windows 10 Operating Systems
ACTIVE DIRECTORY USER MANAGEMENT
Installing Active Directory Domain Services (ADDS)
Creating Domain User Accounts
Changing Default Password Policy
Enabling Account Lockout Policy
Configuring Logon To And Logon Hours Permissions
Changing Allow Logon Locally Policy
Security Level Permissions
Shared Level Permissions
Adding Mapped Drives
Verifying Access Based Enumerations
PROFILES & FILE SERVER RESOURCE MANAGER (FSRM)
Configuring Local Profiles
Configuring Roaming Profiles
Configuring Home Folder
Installing FSRM Role Service
Configuring Quota Limits Using FSRM
Configuring File Screening Using FSRM
Configuring Storage Reports Management
LOGICAL STRUCTURE OF ACTIVE DIRECTORY
Configuring Additional Domain Controller
Configuring Child Domain
Configuring New Domain Tree In Existing Forest
DOMAIN NAMING SYSTEM (DNS)
Installing DNS Service
Creating Standard Primary Forward Lookup Zones
Creating Standard Primary Reverse Lookup Zones
Creating Secondary Zone
Creating Stub Zone
Conditional Forwarders
Root Hints
Cache Server
DYNAMIC HOST CONFIGURATION PROTOCOL (DHCP)
Installing DHCP Service
Creating A Scope
Creating DHCP Reservations
DHCP Server Backup And Restore
Configuring DHCP MAC filter
Configuring DHCP Server Failover
ROLES OF ACTIVE DIRECTORY
Transfer Of Roles
Seizing Of Roles
INTERNET INFORMATION SERVICES (IIS) WEB SERVER & FTP
Installing Web Server (IIS)& FTP
Creating A Website
Configuring Redirection of Websites
Changing the Website IP address or Port no
Creating Do not Isolate User FTP Site
Distributed File System (DFS)
Creating An Organizational Unit (OU)
Delegating Control to a User
Creating Groups
GLOBAL CATALOG, SITES & READ ONLY DOMAIN CONTROLLER (RODC)
Configuring Global Catalog Server
Creating Active Directory Sites
Creating Active Directory Site-Links
Creating A Pre-Create RODC Account
Configuring Read-Only-Domain Controller
WINDOWS DEPLOYMENT SERVICES (WDS)
Installing Windows Deployment Services
Configuring Windows Deployment Services
Adding Windows 10 Boot Image To WDS Server
Adding Windows 10 Install Image To WDS Server
Installing Hyper-V
Creating Virtual Machine On Hyper-V
Creating Fixed Size Virtual Hard disk
Creating Dynamically Expanding Virtual Hard disk
Creating Differencing Virtual Hard Disk
Configuring Virtual Networks
Configuring Hyper-V Replica
IP ADDRESS & LOGICAL TOPOLOGIES & ACTIVE DIRECTORY
Assigning IP Address
Installing Active Directory
Configuring Client Or Configuring Member Server
Applying Group Policy On OU Level
Applying Group Policy On Domain Level
Applying Group Policy On Site Level
Applying Group Policy Modeling
Applying Software Deployment Policy
Applying Software Restriction Policy
Applying Folder Redirection
Applying Auditing Policy
Configuring Preferences Using Item-Level Targeting
Active Directory Recycle Bin
Configuring Block Inheritance Policy
REMOTE SERVER ADMINISTRATION
Configuring Active Directory Lightweight Directory Services
Configuring HYPER – V
Configuring Nested VM
Configuring Windows Server Backup And Restore
Recover System State Data And User Data
Configuring Network Load Balancing Cluster
Configuring DISK & VOLUMES
Network Monitoring Tools
ADMINISTER A SERVER CORE SERVER (POWERSHELL)
Installing Windows Features using POWERSHELL
Creating Bulk Users in Active Directory
Domain Administrator Password Reset
Available Batch Schedule for MCSA Training in Dubai
Sanisoft Information Technologies offers flexible timings for all our students. Here are the MCSA classes in Dubai, The schedule for our branches. If the schedule does not match you, please let us know. We'll try to find suitable times with your flexibility.
🗓️ Can't Find Perfect Batch For You?
If you want to provide the most modern technology to your highly valued employees, we're here to assist you.
Trainer Profile of MCSA Training in Dubai
Our trainers offer complete freedom to students to study the subject matter and learn from actual examples. In addition, our trainers assist candidates with their projects and prepare them for interviews and responses. Candidates are welcome to have any questions anytime.
Significant Global Companies around the world endorse Sanisoft Information Technologies Certification. After completion, we offer practical and theoretical sessions to new graduates and corporate trainees.
Our certification with Sanisoft Technologies is accredited worldwide. It enhances the worth of your resume. You can get top job opportunities by obtaining this certification from the most reputable MNCs across the globe. The certificate is issued only upon completing our courses and practical projects.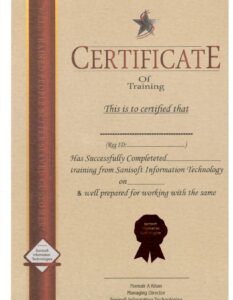 Key Features of MCSA Course in Dubai
If you join with more than three people in your training, we will give special discount.
MCSA Institute Infrastructure and Lab Setup in Dubai
Industry Level Lab (Servers, Routers, etc.)
Facility with Computers Each Students
Clean Training Rooms with Writing Pad & Chairs
Free Wifi
Free Notebook & Pens,
LED TV & Projectors
Drinking Water & Relax Room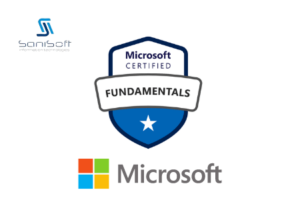 Jazmine D'souza
I had a really great experience preparing for the certifications I was pursuing. The environment is very supportive and welcoming. The training had me working on devices, implementing solutions to accomplish the required objectives. The relevant theory was thoroughly explained. The preparation provided for the exam was more than sufficient as well. Got helpful advice for the road ahead here as well. Ashfaq Motiwala
I Enrolled for CCNA 200-301 and Azure Solutions Architect Course and the trainer help me clear my concept. I happen to do all labs on Real Cisco Equipment, I did not need to spend any money on Azure Subscription. Sanisoft has Certified and professional trainers that can help you achieve your exams with flying colors . Highly recommended for those who would like to start there Career in IT. Karim Abbas
"I've never completed a course like this before and I cannot express how great it was and the overall content of the material. I would definitely recommend this to my friends. I will be looking into taking more of these classes through in the near future. Thank you so much!
[trustindex no-registration=google]
Looking for Enhance your Skill? Enroll Now for Triple Course Offer! 
Frequently Asking Questions
MCSA Course Details Overview in Dubai
| Course | MCSA |
| --- | --- |
| | MIcrosoft Certified System Associate |
| | |
| | |
| | |
| | MCSA: BI Reporting MCSA: Microsoft Dynamics 365 for Operations MCSA: SQL 2016 BI Development MCSA: SQL 2016 Database Administration MCSA: SQL 2016 Database Development MCSA: SQL Server 2012/2014 MCSA: Universal Windows Platform MCSA: Web Applications MCSA: Windows Server 2012 MCSA: Windows Server 2016 |
| | |
| | 3000 AED to 5000 AED Per Month |
| | Microsoft Administrator, Microsoft System Engineer, Microsoft network administrator, Microsoft desktop engineer, |