Learn Power BI course in Dubai at Sanisoft information technologies. We offer the most practical-oriented Course for Power BI training course with certification assistance and advanced lab facilities in Dubai and UAE. Join our Power BI Course at Sanisoft to become a Power BI Expert programmer in a Top MNC. Sanisoft offers Power BI Training in Dubai at Abu Dhabi, Sharjah, Ajman, Umm Al Quwain, Ras Al Khaimah, Fujairah, and UAE regions with unique Course Content and Backup Courses. Take a month with us, and you will become proficient in the Power BI concepts.
Have Doubts? Ask Our Experts
Although Power BI can be used to bring data analytics to employees, the majority of its users are data analysts and business intelligence professionals. They create data models and distribute reports throughout the company using Power BI. Even those with no analytical background can still use Power BI to create reports and navigate the interface. Microsoft Power BI can be used by both managers and department reps. Forecasts and reports are created to assist sales and marketing reps. Management also receives data on the progress of individual employees toward their goals. Power BI also offers administrators an admin portal that allows them to configure Power BI and monitor usage.
Since its inception, Microsoft has continuously added data analytics features to Power BI. The most important features are:
Artificial Intelligence — Users have access to image recognition and text analytics in Power BI. They can also create machine learning models with automated machine learning capabilities. You can integrate with Azure Machine Learning.
Hybrid deployment support — This feature allows Power BI tools and Salesforce to connect to a variety of data sources, including Microsoft, Salesforce, and other vendors.
Quick Insights — This feature allows users create subsets and apply analytics to them.
Power BI supports the common data model — Power BI's support of the common data model allows you to use a standardised and extensible collection data schema (entities and attributes, relationships).
Cortana integration — This feature is particularly popular on mobile devices. It allows users to verbally query data with natural language and retrieve results using Cortana.
Want to Become a Power BI
Why Sanisoft Is the Training Institute In For Power BI in Dubai?
Microsoft Power BI can be used to uncover insights in an organization's data. Power BI is able to connect disparate data sets and transform them into a data model. It can also create graphs or charts that provide visuals. This information can be shared with Power BI users in the company.
Power BI data models can be used by organizations in many ways. They can be used to tell stories using charts and data visualizations, and even examine "what if" scenarios in the data. Power BI reports are able to answer questions in real-time and assist with forecasting, helping departments achieve business metrics.
Power BI also provides executive dashboards that can be used by managers or administrators to give them more insight into the performance of their departments.
Answer 3 Simple quiz
Get 10% Discount on All Courses. Limited Offer Only. T&C Apply
Available Batch Schedule for Power BI Training in Dubai
Sanisoft Information Technologies offers flexible timings for all our students. Here are the Python classes in Dubai, The schedule for our branches. If the schedule does not match you, please let us know. We'll try to find suitable times with your flexibility.
🗓️ Can't Find Perfect Batch For You?
If you want to provide the most modern technology to your highly valued employees, we're here to assist you.
Trainer Profile of Power BI Training in Dubai
Our trainers offer complete freedom to students to study the subject matter and learn from actual examples. In addition, our trainers assist candidates with their projects and prepare them for interviews and responses. Candidates are welcome to have any questions anytime.
Power BI Certifications & Exams
After completion of the course, you will receive your Power BI course certificate. This certification is a unique qualification that allows you to enter the software industry. Candidates who have the Power BI certification are more likely to be offered jobs in top MNC companies.
This certification shows that the candidate is proficient in Power BI to be able to enter the field. This certification will help you to be positive during interviews. SANISOFT offers Power BI Training in Dubai for candidates who want to begin their career in Software Development. This will lead to a rewarding career.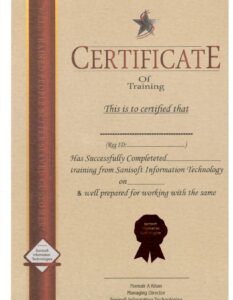 Key Features of Power BI Course in Dubai
If you join with more than three people in your training, we will give special discount.
Power BI Institute Infrastructure and Lab Setup in Dubai
Industry Level Lab (Servers, Routers, etc.)
Facility with Computers Each Students
Clean Training Rooms with Writing Pad & Chairs
Free Wifi
Free Notebook & Pens,
LED TV & Projectors
Drinking Water & Relax Room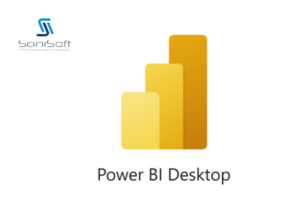 Power BI Training Reviews Jazmine D'souza
I had a really great experience preparing for the certifications I was pursuing. The environment is very supportive and welcoming. The training had me working on devices, implementing solutions to accomplish the required objectives. The relevant theory was thoroughly explained. The preparation provided for the exam was more than sufficient as well. Got helpful advice for the road ahead here as well. Ashfaq Motiwala
I Enrolled for CCNA 200-301 and Azure Solutions Architect Course and the trainer help me clear my concept. I happen to do all labs on Real Cisco Equipment, I did not need to spend any money on Azure Subscription. Sanisoft has Certified and professional trainers that can help you achieve your exams with flying colors . Highly recommended for those who would like to start there Career in IT. Karim Abbas
"I've never completed a course like this before and I cannot express how great it was and the overall content of the material. I would definitely recommend this to my friends. I will be looking into taking more of these classes through in the near future. Thank you so much!
[trustindex no-registration=google]
Looking for Enhance your Skill? Enroll Now for Triple Course Offer! 
Frequently Asking Questions